The Story of a Book Cover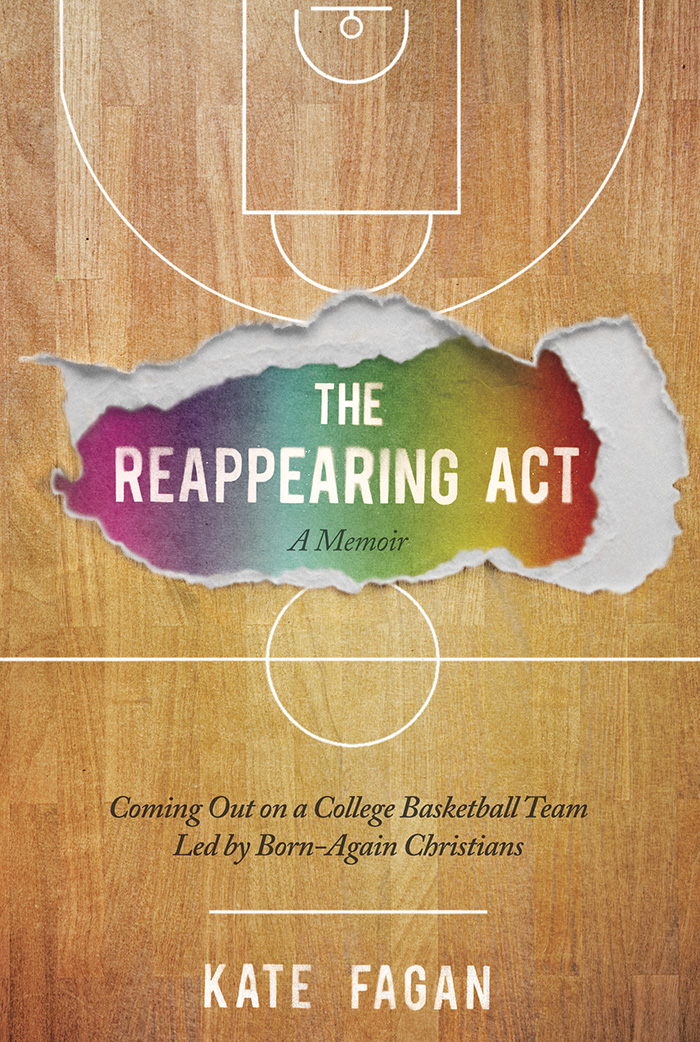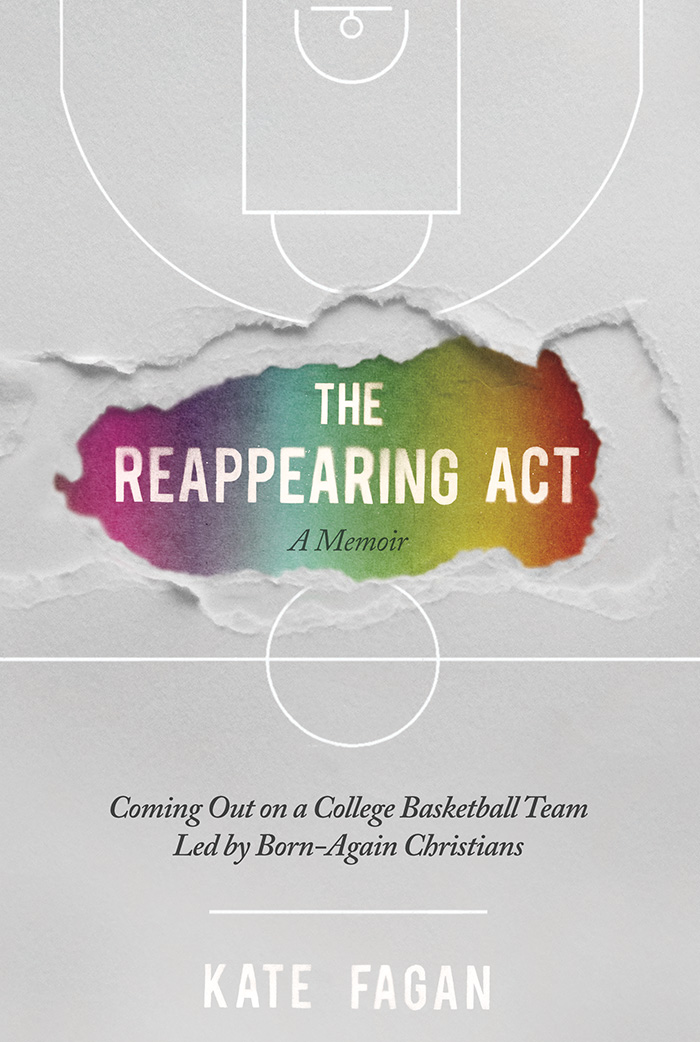 This book, THE REAPPEARING ACT, officially goes on sale May 6. But if you order through Amazon, the book will ship immediately, and you can read it first.
Like most (first-time) authors, I was preoccupied with the cover design for my book. Part of that preoccupation was about distraction, about focusing on a part of the book that had nothing to do with writing. It's sort of like when you're a basketball player and you get tired of your own training, so one day you just go kick a soccer ball during the afternoon, and you feel like a kid again. Oh, yeah, this is supposed to be fun!
Also, I've always believed that cover design is critical in selling a book, because it needs to be an image that potential readers wouldn't mind carrying around. Essentially, you're selling them a piece of art that, at least while they're reading the book, makes a statement to those around them. And afterward makes a statement on the bookshelf in their home.
So last October, I was anxious to see the cover design for my book, THE REAPPEARING ACT. And then in the middle of the month, a JPEG of the design popped into my inbox. Along with the attached image was a note letting me know that because of a time crunch, the in-house team had already approved this design to go into the catalog, to be sent to bookstores so they could place advance orders. (Or not place advance orders, if they had no interest in the book.) I opened the JPEG attachment on my phone. I was walking down the street in Brooklyn -- probably coming home from the coffee shop -- when the image loaded and filled the screen. You can see that image above, all the way to the left.
There are 10 designs in the above slideshow and (except for the rainbow ball, the original design) they're loaded in chronological order of creation. If you want to check it out, Rainbow Basketball is all the way to the right.
How to explain how I felt about this design? To say that I almost started crying would not be hyperbolic. I felt like I needed someone to give me a long hug and tell me it would all be OK, that we would make it OK. My reaction is a tricky thing to explain, because I know that the rainbow flag is seen as a powerful symbol in the LGBT community. But the rainbow flag has never been a symbol that I particularly gravitate toward.
But it was more than that. I had written a coming-of-age memoir, and just like any writer -- gay or straight -- I wanted the story to have universal appeal. I never intended to write a "gay memoir" (whatever that means), and I felt strongly that the rainbow basketball did not represent what was inside the pages. Put simply: it felt like pandering. Just as reducing a gay athlete to a headline -- "So and so comes out!" -- does not give them the full context they deserve, I felt the rainbow ball offered little nuance and complexity.
I immediately -- as in, right then on the street -- asked my publisher if I could hire an outside designer. They said that I could, but made no promises that they would use the cover designs we created. In the moment, that mattered little to me. It was a gamble I was more than willing to take.
I found Nim Ben-Reuven after an extensive Google search. I saw some of his work on Behance, then landed on his webpage: www.nimbenreuven.com. He had done an awesome mock redesign for THE WIND-UP BIRD CHRONICLES, for an online cover design competition, that I thought was great. I emailed him, we met up for coffee; we hit it off, and we were off and running. (He also actually read my book, because it's hard to design a cover without knowing the scenes and emotions created by the words.)
A month later, we met for coffee again, and he showed me the first three options. You can see them above: first, second and third from the left. I loved Design No. 1 ("Ethereal Boulder" I called it), because it looked like what life had felt like for me during the time I write about. Only problem: Nobody else of my friends and family thought it made sense. Where was the sports angle? Why does it look like a religious book? It's just not a quick read for the eye, on a bookshelf.
So Nim decided he would try to work on a design that merged No. 1 with No. 3 (the massive looming orange basketball). He said he would also come back with two other new designs -- wild cards, just for fun, just to give us something else to think about.
A few weeks later, we were back at a coffee shop, looking at printouts of three new designs: No. 4, No. 5, No. 6 (going from left to right above). I was still committed to "Ethereal Boulder", even though I loved the other two designs. The design of No. 4 had a clever use of dots -- ten of them, just like players on a court, with one lone dot by my name. And in No. 6, the title coming through the torn paper was stylish and cool, and a nod to the simple, clean design of THE GOLDFINCH.
We settled on "Ethereal Boulder" -- Design No. 5. The next day, we sent that JPEG to the publisher, figuring they would love it just as we loved it.
They did not. The sales team felt strongly that the design was too localized. Because we were using mountains, perhaps the reader would think this was a book meant for a regional audience. Also, and perhaps more importantly to them, it wasn't really that gay. Apparently, and surprisingly, the rainbow basketball had done the trick in the advance sales catalog, and bookstores had committed to a decent amount of books. The sales team was worried that removing the rainbow would cause bookstores to downgrade their orders.
I set up an in-person meeting at the publisher's office, with the sales team. And I prepared for this meeting like a lawyer getting ready for closing arguments -- I had a bullet-point list of why we couldn't use the rainbow basketball as the final cover. In the meantime, Nim set about designing a couple options that included some form of a rainbow, so that if we were forced to we could meet them in the middle. (Designs No. 8 and No. 9, just to the left of the rainbow ball.)
My heart was hammering as I walked into the meeting with the sales team. (Picture me splashing water on my face in the bathroom beforehand, amping myself up.) Honestly, one of my other biggest concerns about going to market with the rainbow colored basketball was complicated. The women's basketball community is still uneasy about issues of sexuality. So much closeting and fear still exists for so many coaches and players in women's basketball, and I had written this book in large part for that community, and I was really worried that very few of them would be willing to buy the book (let alone carry it around and display it in their homes) if there was a rainbow basketball on the cover. Of course, that felt like a really complicated idea to explain to the sales team.
Regardless, I was ready for a debate. I had my pen in hand, my list of bullet points in front of me. The director of sales explained why they had created the rainbow ball design. (The rainbow is a clear symbol for the gay community, one that people are proud of, etc.) I listened. Then when it was my turn to speak, he basically just nodded at the envelope in my hand, the one with the printouts of all the other potential designs, and asked me to put them on the table. I laid out all of the options, and he said, "Which one do you want?" (He made it clear that "Ethereal Boulder" would not be approved, so don't even try.)
Instinctively, I pointed to the cover design with the hardwood court and the 10 white dots.
He picked it up and said, "Cool, we'll use this one." Then a second later he added: "Just include 'as gay' after 'coming out'. I think that will satisfy the buyers."
And then the meeting was over.
* * * *
I've showed all 10 designs to a handful of people over the last three months, and some of them really love the rainbow basketball. They think that of all the designs, it's the quickest read for the eye, that it packs a punch.
Of course, I like the design we chose.